We are thrilled to welcome back and announce Richard Borg as our Guest of Honor.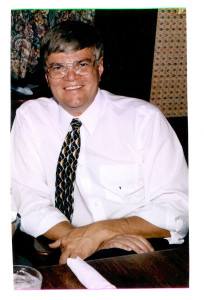 His career began with an idea for a game that was a variation of a game he played with his softball buddies using the numbers in dollar bills called "liars poker". Richard self-published this first game called Doubters Dice in 1987, it was discovered by a representative of Milton Bradley (now Hasbro, Inc) during a game convention in Lake Geneva, Wisconsin. The game was licensed as Liars Dice and made it to market in 1988.
Following his first game there were a number of designs for TSR Hobbies and a series of Marvel games for Pressman Toy. In 1993 FX Schmidt brought Liars Dice to Germany as Bluff and won the German Prize Spiel des Jahres.
Richard was a partner in the Star Wars customizable card game design team published by Decipher in 1995 and was also involved with a number of other CCGs during their peak. Richard also enjoys family cards games and has successfully licensed a number of card games through his career.
Battle Cry, published by Avalon Hill/Hasbro in 2000, was the seed to many other successive award winning titles using Richard's Commands & Colors war game mechanics including; Memoir '44, Command & Colors Ancients and Napoleonics, BattleLore, Samurai Battles, and the latest Tricorne American Revolution.
Richard's professional game credits cover a broad spectrum, which includes over 60 published titles and expansions. Because his body of work does encompass so many age groups and genres, you just may have one or more of Richard's designs in your personal game collection.