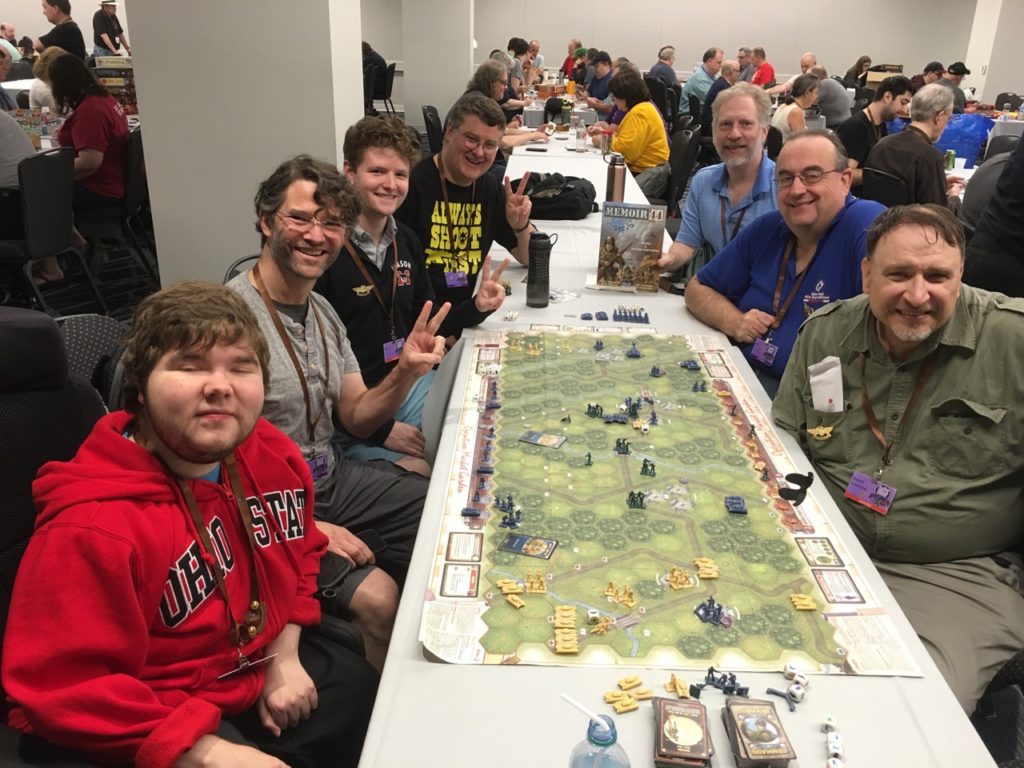 The War Room at Buckeye Game Fest is a dedicated wargaming space available for extended hours during the week of the show.
2024 War Room Hours:
Monday, April 29th, from 9 a.m. through  Sunday, May 5th to 4 p.m.
Scheduled events may be held in the War Room alongside open gaming. Check our events page for more details on scheduled offerings.
Access to The War Room requires a Buckeye Game Fest badge and War Room ribbon.
War Room Ribbon: $30
If you are staying at the hotel, we will refund the War Room Ribbon upon validation. One ribbon refund will be issued per hotel booking.